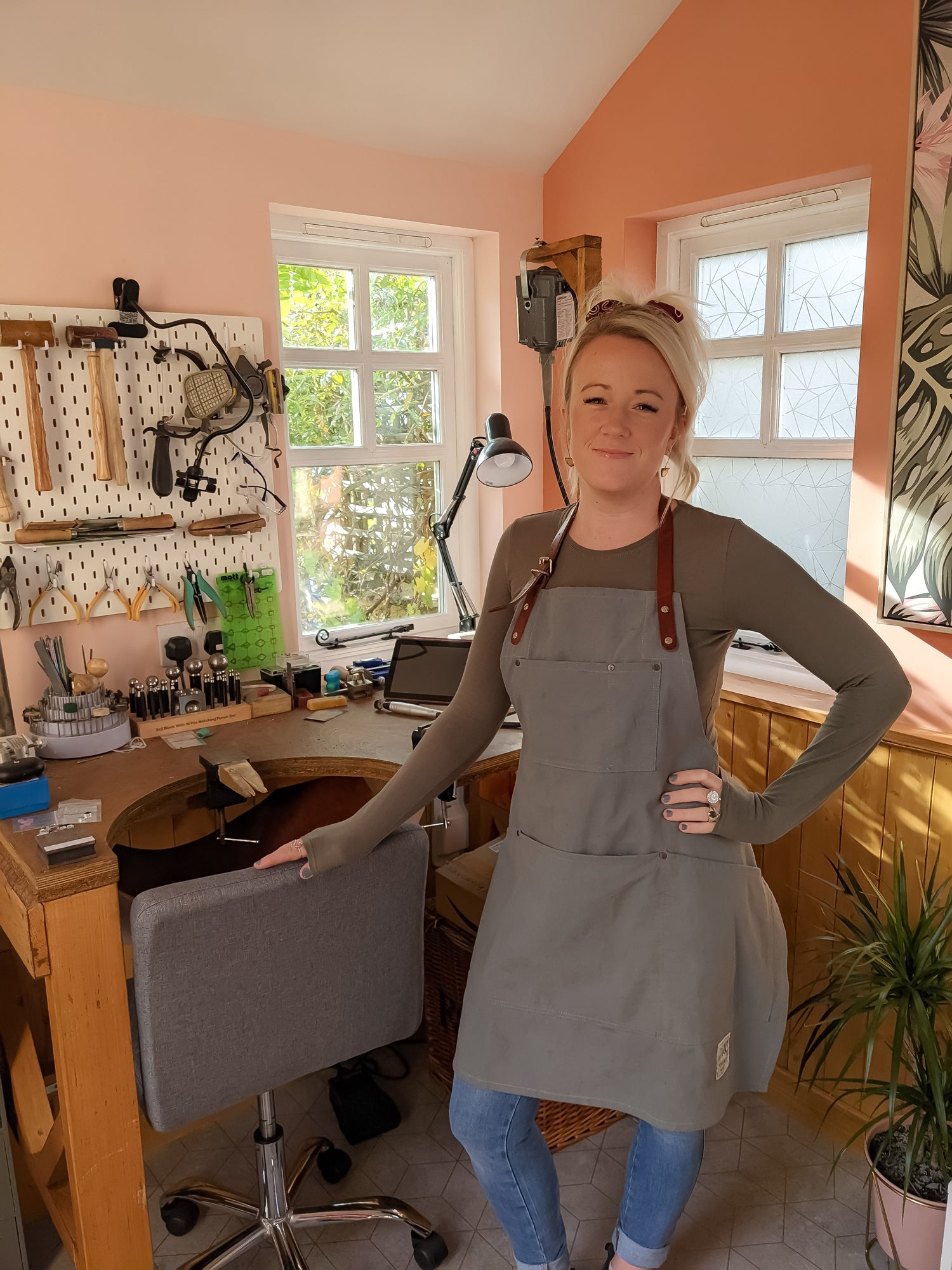 Meet The Maker
Sarah is a British jewellery designer and maker based in Shrewsbury, Shropshire UK. She has completed a Diploma in Fine Jewellery from The Jewellers Academy with merit and is a Registered Vet Nurse. After returning from Melbourne Australia in 2015 where she lived for a year and a half, Sarah set up her own bespoke jewellery brand now known as Moonsalt Jewellery which was established in the summer of 2016. Whilst in Melbourne, Sarah became captivated by gemstones and crystals and she under took a metalsmithing class which soon created a strong desire to make jewellery.
Being predominantly self taught, Sarah takes her inspiration for her designs from organic textures and nature as well as calling on her own tastes and style.
With a passion for sustainability, Sarah ensures all her pieces are 100% recycled where possible and all scrap metal is saved, refined and reused. Her packaging is also eco friendly where possible even down to biodegrable brand stickers.
With a strong belief that all jewellery carries sentiment and memories, Sarah's passion is to create meaningful, lasting, one of a kind pieces that will be treasured for decades to come.